Amazon Peacock Bass Adventure
*TRIP DATES AND AVAILABILITY 2019-2020 SEASON
Please call (888) 295-4665 for availability updates
Beginning Dates are actual dates you depart Miami and are always on a Friday.
Ending Dates shown are actual dates you depart Manaus returning to Miami.  However, return time is late Saturday night or Sunday morning. Please verify with your travel agent. 
These weeks are based on American Airlines Flight schedule departing out of Miami on Friday afternoon approx. 5:00 p.m. to arrive in Manaus on Friday evening. American Airlines will depart Manaus in route to Miami just after midnight on Sunday morning arriving in Miami approx. 6:00 a.m.
PLEASE ALLOW A MINIMUM OF 2 HOURS FOR CONNECTING FLIGHTS TO YOUR HOME CITY. (This gives you plenty of time to clear customs.)
Hooked on Adventures is not responsible for changes in airline schedules. Please confirm times when booking.
Week # 1
JULY 26 – AUGUST 3, 2019
Week # 2
AUGUST 2 – AUGUST 10, 2019
Week # 3
AUGUST 9 – AUGUST 17, 2019
Week # 4
AUGUST 16– AUGUST 24, 2019
Week # 5
AUGUST 23– AUGUST 31, 2019

**SOLD OUT**

Week # 6
AUGUST 30 –SEPTEMBER 7, 2019
Week # 7
SEPTEMBER 6 –SEPTEMBER 14, 2019
Week # 8
SEPTEMBER 13 –SEPTEMBER 21, 2019
Week # 9
SEPTEMBER 20 –SEPTEMBER 28, 2019
Week #10
SEPTEMBER 27–OCTOBER 5, 2019
Week #11
OCTOBER 4 – OCTOBER 12, 2019
Week #12
OCTOBER 11 –OCTOBER 19, 2019
Week #13
OCTOBER 18 – OCTOBER 26, 2019
Week #14
OCTOBER 25 -NOVEMBER 2, 2019
Week #15
NOVEMBER 1 – NOVEMBER 9, 2019
Week #16
NOVEMBER 8 – NOVEMBER 16, 2019
Week #17
NOVEMBER 15 – NOVEMBER 23, 2019
Week #18
NOVEMBER 22 – NOVEMBER 30, 2019
Week #19
NOVEMBER 29 -DECEMBER 7, 2019
Week #20
DECEMBER 6– DECEMBER 14, 2019
Week #21
DECEMBER 14 –DECEMBER 22, 2019

**HOLIDAY BREAK- AVAILABLE UPON REQUEST**

Week #22
DECEMBER 21– DECEMBER 29, 2019

**HOLIDAY BREAK- AVAILABLE UPON REQUEST**

Week #23
DECEMBER 27 2019 – JANUARY 5, 2020
Week #24
JANUARY 3 – JANUARY 11, 2020
Week #25
JANUARY 10 – JANUARY 18, 2020
Week #26
JANUARY 17 – JANUARY 25, 2020
Week #27
JANUARY 24 – FEBRUARY 1, 2020
Week #28
JANUARY 31 – FEBRUARY 8, 2020
Week #29
FEBRUARY 7 – FEBRUARY 15, 2020

**SOLD OUT**

Week #30
FEBRUARY 14– FEBRUARY 22, 2020
**Family groups are available upon request. A Great way to spend the holidays** MORE WEEKS WILL BECOME AVAILABLE DEPENDING ON WATER LEVEL UPDATES. PLEASE CALL FOR MORE INFORMATION. (888) 295-hook (4665)
* Subject to change, please contact our office for current availability regarding these dates, 888-295-Hook (4665)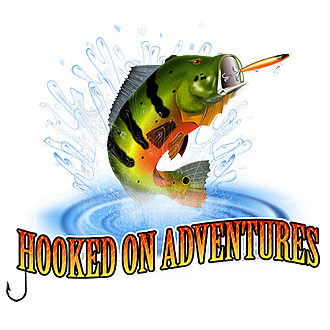 Give us a call. Make your reservation today!
(888) 295-HOOK (4665)